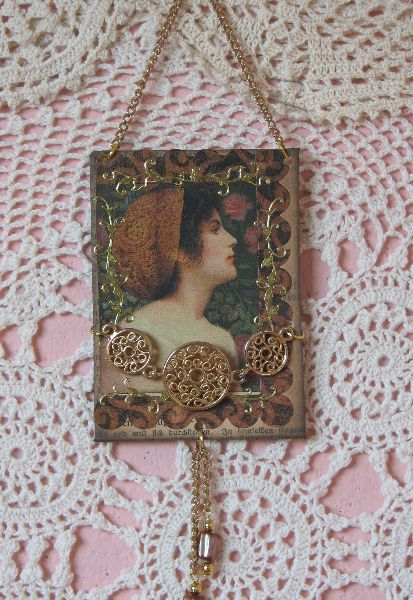 8230 Vintage Brown Tapestry ATC
Vintage Brown Tapestry artist trading card ATC ACEO

Such a pretty image to work with, I added designer and vintage papers, embellished with filigree gold stickers and used the filigree medallions these are chained to the card along each side, yet have very nice movement within the card. The bottom has a beaded chain dangle with matching beads, and a goldtone chain for hanging.

A lovely piece, the green, brown and gold tone, I am fond of these colors together.
Photo 129 of 161, 8230 Vintage Brown Tapestry ATC.jpg, 74KB, 413x600, 100 Hits
Other Sizes:
Original