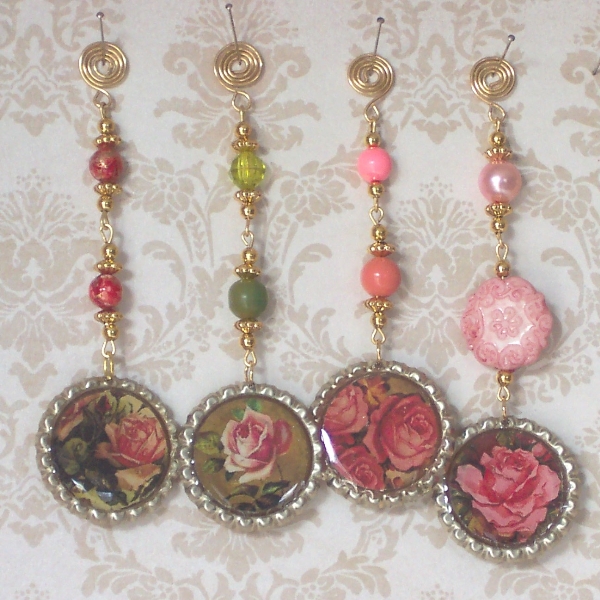 07-061 Bottle caps Roses
Product code: 07-061


Beaded Bottle Cap Dangle Charms Set of 4 pieces Vintage Roses

These beaded dangles can be used as window decorations, hanging ornaments or attached to your altered book projects. They come 4 assorted.

Made with a variety of beads both vintage and new, flattened bottle caps, and wire. Bottle caps have vintage image repros and are coated with a very heavy epoxy glass like finish.

Measure any where from about 3" to 4"
Photo 89 of 149, 07-061 Bottle caps Roses.jpg, 290KB, 600x600, 98 Hits
Other Sizes:
Original