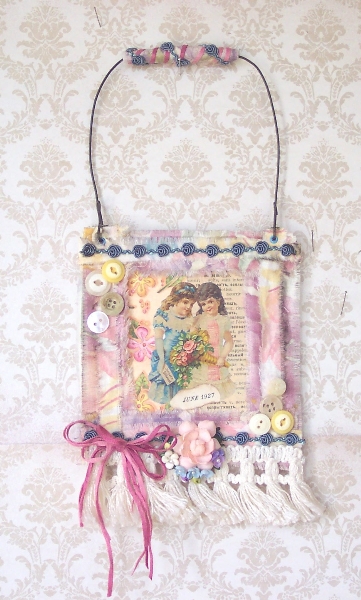 07-084 Rag Sisters


Product Code:07-084
Price:
Shipping:

Title: The Raggamuffin Sisters

A cute little vintage image repro decorated with torn fabric strips, buttons, vintage trims and embellishments.

I made a wire hanger and a fabric covered bead using the same rag strips. Piece is approx 6 x 6 inches not including the hanger.
Photo 22 of 149, 07-084 Rag Sisters.jpg, 201KB, 361x600, 109 Hits
Other Sizes:
Original