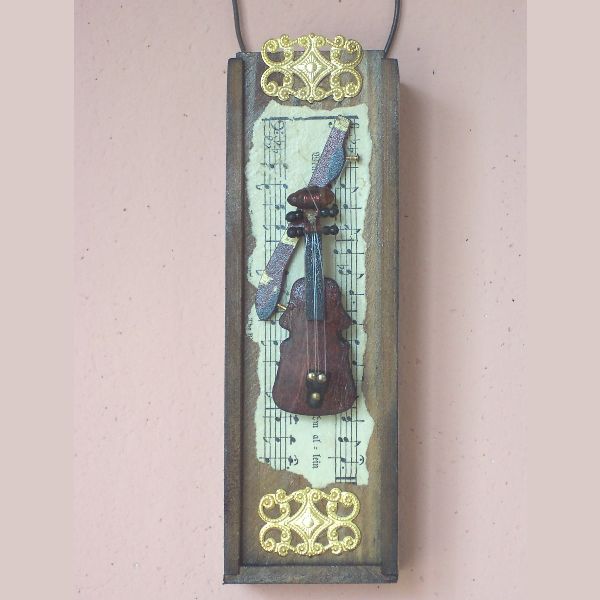 07-139 Altered Wooden Niche Hanger Music


Title:Altered Wooden Niche Hanger Music Violin

I used a wooden box with a sliding lid. Box is approx 6" x 2" and 1" deep.
Stained with walnut stain and collaged with vintage scraps of sheet music. I embellished with filigree brass pieces, the one on top is to use for a finger pull to open the box. I added a wire hanger to hang on the wall and finished with a very pretty miniature wooden violin with bow.
Finished with a light varnish coat to seal all.

The inside has a piece of sheet music along the back and ready to fill as desired.

These boxes could be used for all types of treasures and bits and pieces.

I use mine by the wood stove to keep wooden matches. It would also be a great place to store pins, buttons, elastic bands, keys or any type of treasure etc.
Photo 53 of 125, 07-139 Altered Wooden Niche Hanger Music.jpg, 41KB, 600x600, 145 Hits
Other Sizes:
Original