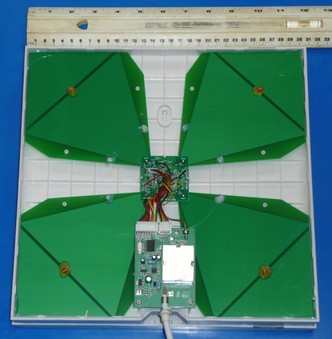 enlarge 0KB, 1001x1024
1
Appears to be two crossed bowties.

If North is "up", NE direction is
formed by Top Left and Bottom Right.
North direction is formed by sum
of NW and NE directions.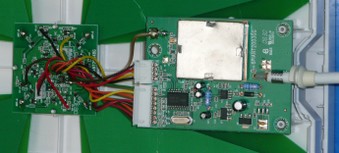 enlarge 0KB, 1023x463
2
The 18-pin DIP is EM78P156ELMJ-G 8-bit
uProcessor from Elan Microelectronics Corp.
Bottom right is LM2940L Voltage Regulator.
Could not read or identify other devices.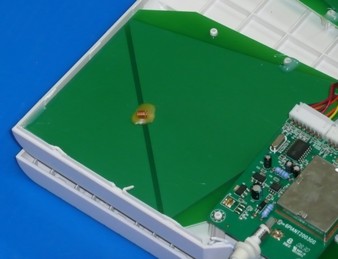 enlarge 0KB, 1024x784
3
Each of four antenna element PCBs
consist of two triangular sections
interconnected with an 7-turn coil
(about 1/8-in O.D.).