Feature Gallery: 22 November 2008
---
---





Porsche Carrera GT


Base price: About $450,000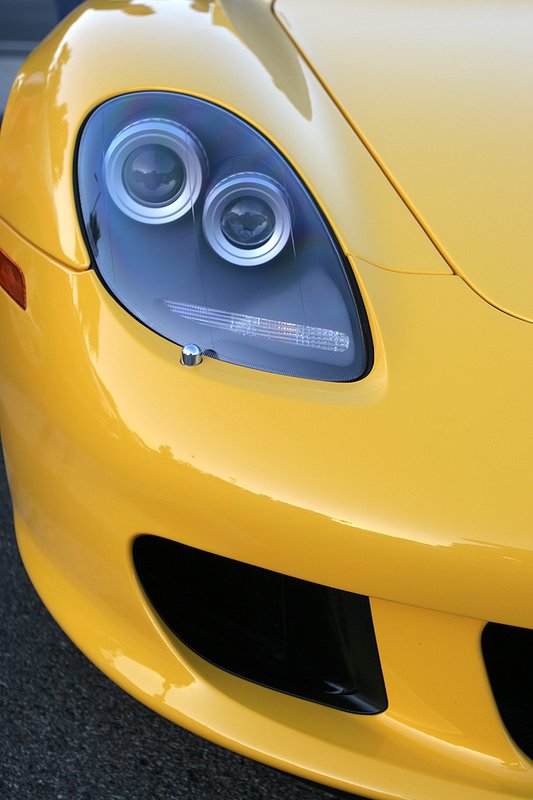 Canon 20D w/Canon 24-70mm f2.8L lens
Natural lighting prior to sunrise


All images ©2002-2009 dirkbag.com
b. dirk yarborough, photographer


• • • • •

Thank you for your interest and support! If you
would like to be added to my email list, which
lets you know when I post both new photos
and more dirkbag.com Audio-Philes, send
an email to me by using the link below.

"Take a picture - it'll last longer!"
--Pee Wee

Click here to see dirkbag.com's Photography Feature Archives

Click here to go to the dirkbag.com home page.


---
Sign the Guestbook! and/or email the photographer at dirkbagdotcom@gmail.com
---
The Guestbook: Acclaim, Advice, Applause
Date(s): 22 November 2008 1100a pdt.
Album by dirk(bag).
Photos by ©2008 dirkbag.com.
1 - 2 of 2 Total. 3632 Visits.