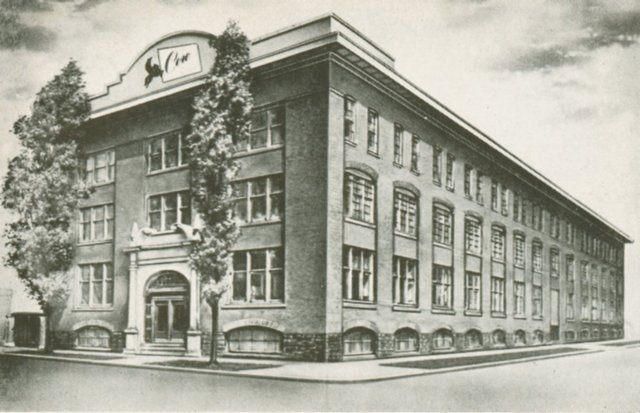 Coro Factory in Toronto, Canada - 1951

In 1951, this was the only other Coro factory mentioned in Coro's 50th Aniversary handbook. Reportedly a Coro factory had been opened in England in 1933 but it is unknown if it was still in operation in 1951.
After Coro ceased US operations in 1979, Coro jewelry continued to be made in this Toronto factory until the late 90s, producing Coro, Vendome and Oscar de la Renta lines.
Photo 2 of 22, Toronto Factory.JPG, 57KB, 640x413, 285 Hits
Other Sizes:
Medium
Original