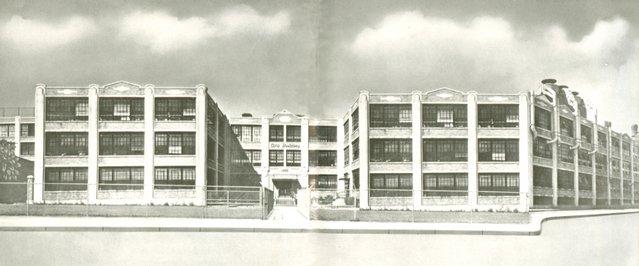 Coro Factory in Providence, RI - 1951

By 1951 this world class factory, constructed in 1929, occupied 172,000 square. It was looked upon as the most modern jewelry factory in the world and was equipped with the most modern machinery geared to turn out a tremendous volume of quality merchandise, which made Coro the manufacturer of the largest volume in the industry.

Coro was acquired by Richton International in 1957 and continued to produce costume jewelry out of the Providence factory until 1979.
Photo 1 of 22, Coro Providence RI Factory.JPG, 35KB, 639x266, 426 Hits
Other Sizes:
Medium
Original