1
Deco necklace marks -- does anyone know these?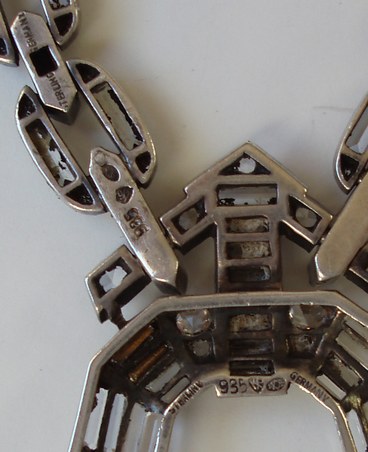 2
All marks on the Deco German necklace.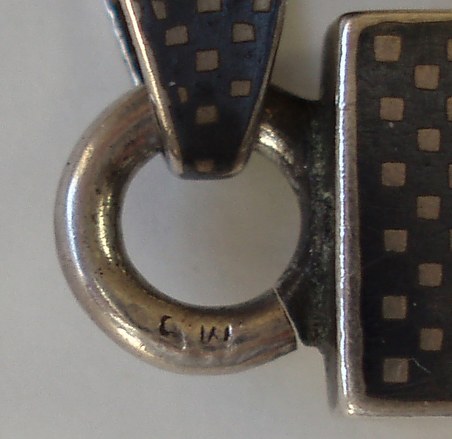 3
Niello cross marks -- one direction.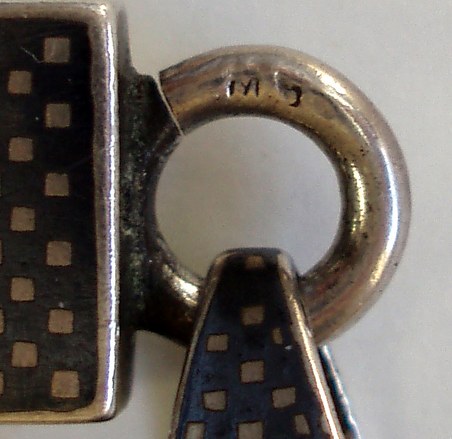 4
Niello cross marks -- rotated 180 degrees.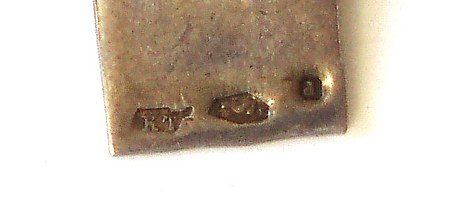 5
Hungarian bracelet marks.


6
Another picture of the Hungarian bracelet marks.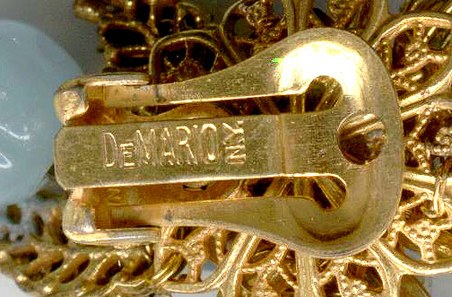 7
DeMario NY earring clip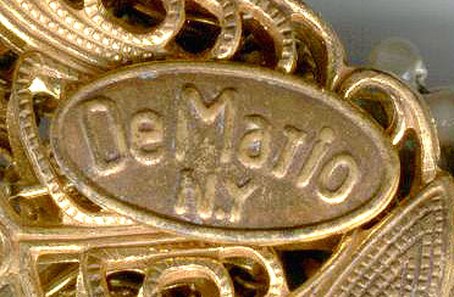 8
DeMrio NY plaque on necklaces, pins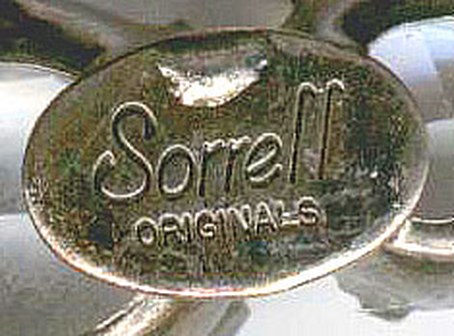 9
Robert Sorrell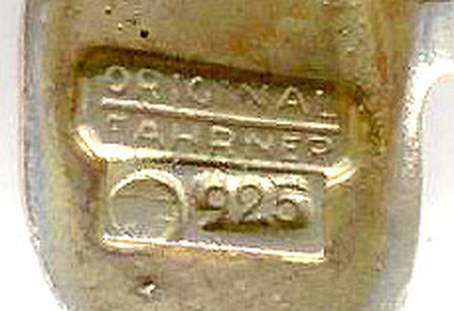 10
Original Fahrner (post 1930s)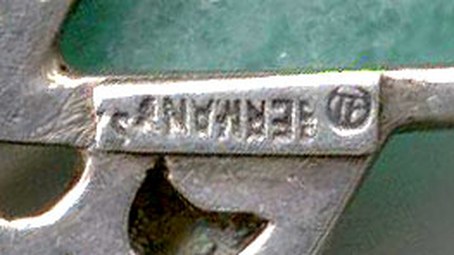 11
TF Fahrner Germany (1920s)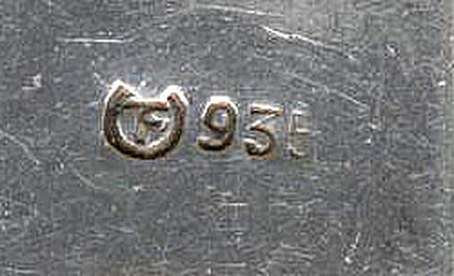 12
TF Fahrner (1920s)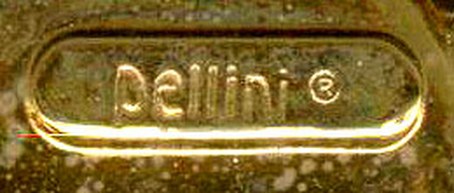 13
Pellini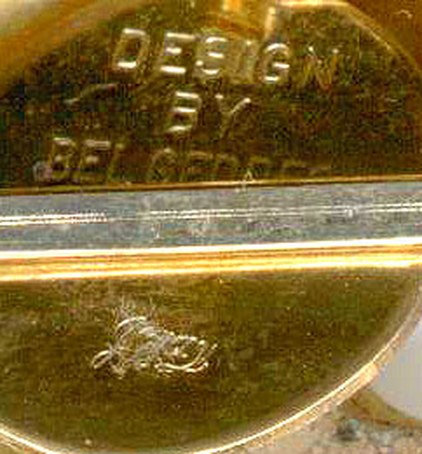 14
A very odd piece. Labeled

Design by Bel Geddes
Jeray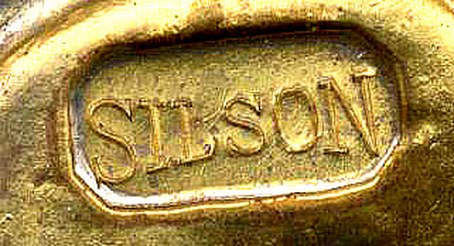 15
Silson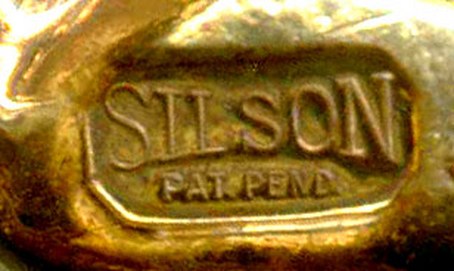 16
Silson Pat. Pend.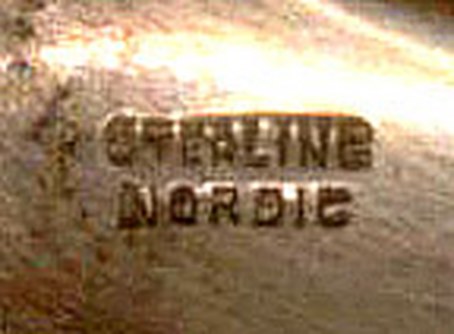 17
Nordic Sterling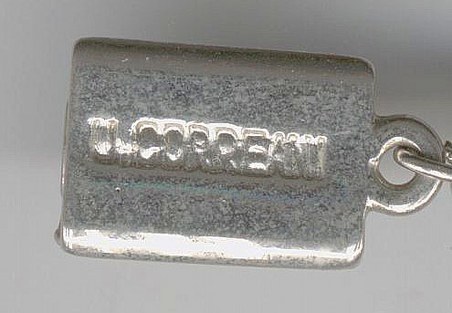 18
Ugo Correani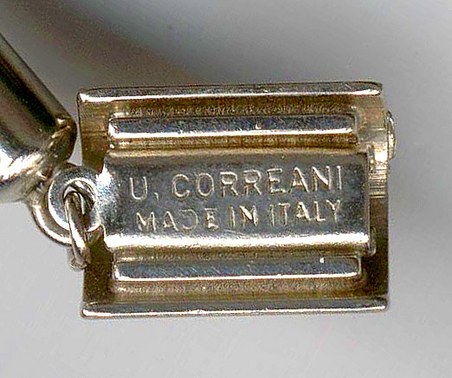 19
Ugo Correani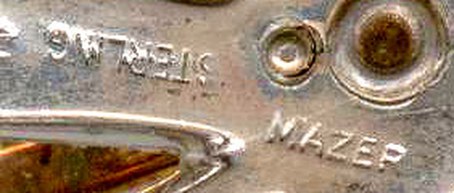 20
Mazer Sterling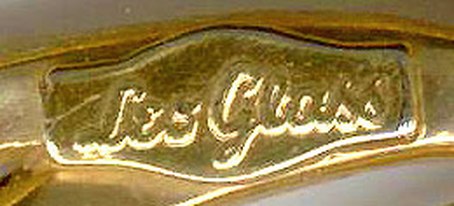 21
Leo Glass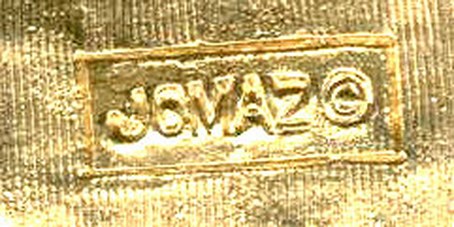 22
Jomaz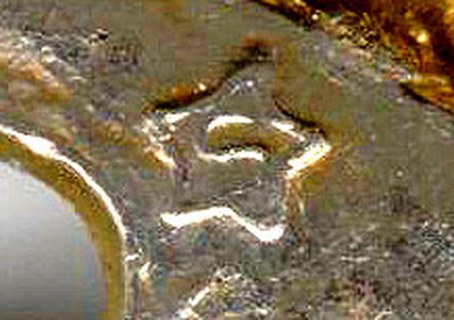 23
S in a Star.



24
Roger Scemama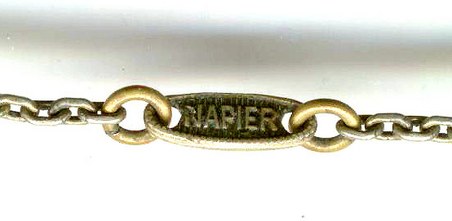 25
Early Napier from necklace from the 1920s-1930s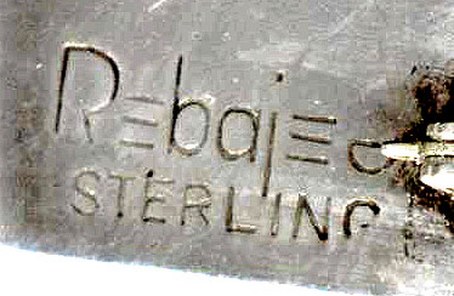 26
Rebajes Sterling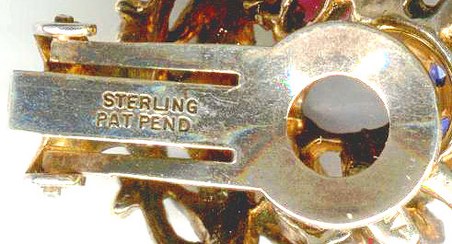 27
Reja Sterling earring clip.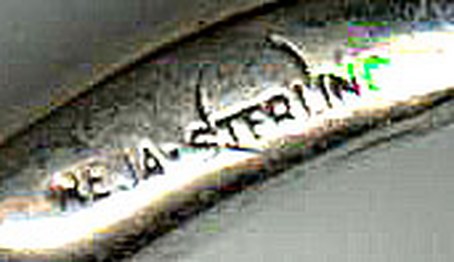 28
This is a better version of the Reja Sterling signature.



29
The Reja Sterling signature is the worst stamped of all and is tiny.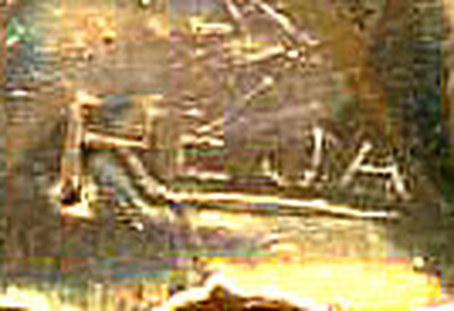 30
Intersting Reja signature with the line under it. From a 1940ish blackamoor.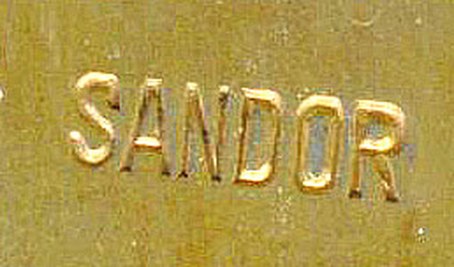 31
Early Sandor (from 1940s blackamoor)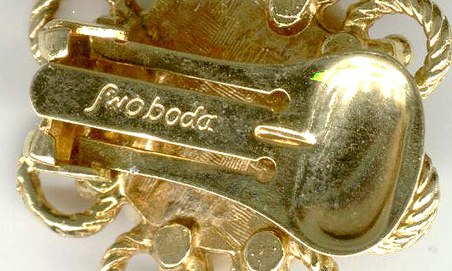 32
Swoboda earring clip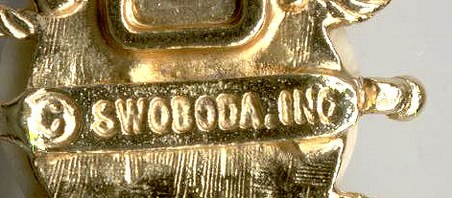 33
Swoboda from a necklace clasp.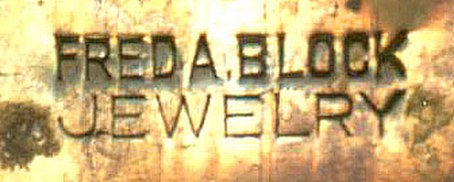 34
Fred. A. Block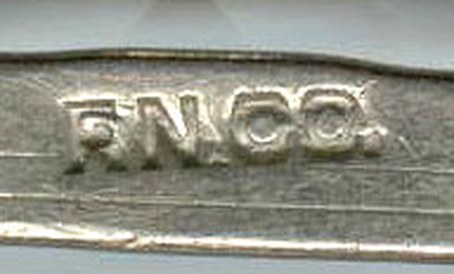 35
Fishel Nessler as F.N. Co.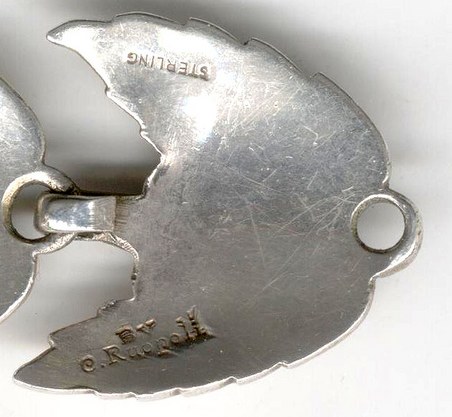 36
C. Ruopoli Sterling. Charles Ruopoli was a silver designer for Black, Star, Frost and Gorham, New York, around 1920-1930 and designed in the style of Georg Jensen.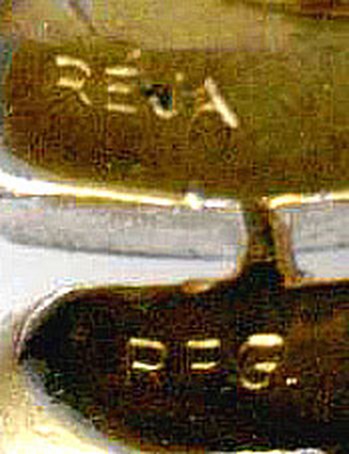 37
Reja Reg.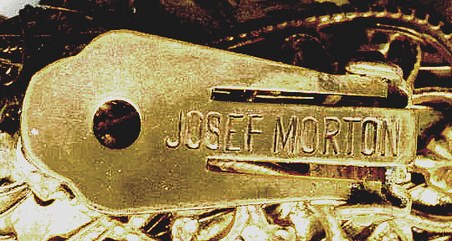 38
Josef Morton earring clip.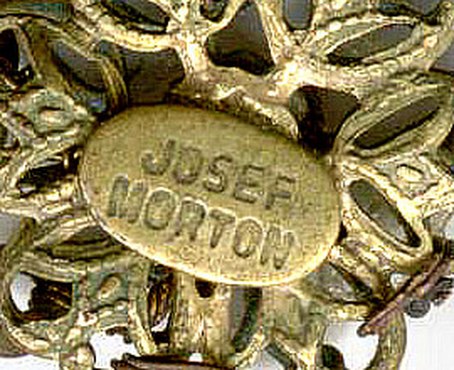 39
Josef Morton plaque on necklace. Jpsef Morton Glasser was nephew of Miriam Haskell, left the firm in 1959 and started his own jewelry company. Was joined by Frank Hess after he left Haskell in 1960.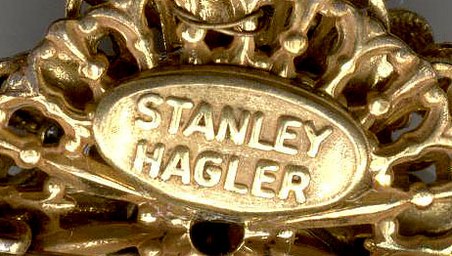 40
Early Stanley Hagler.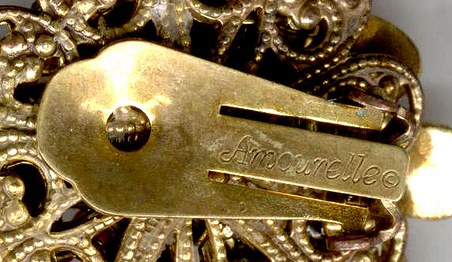 41
Amourelle earring clip.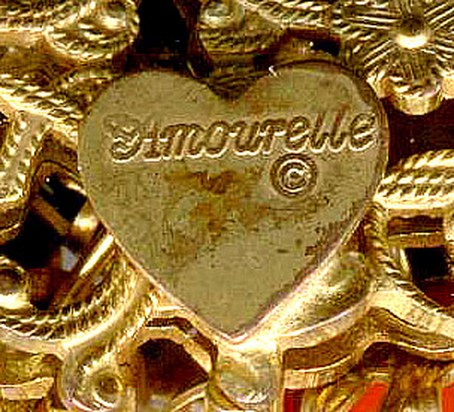 42
Amourelle (by Frank Hess for Kramer), plaque on necklace or pin.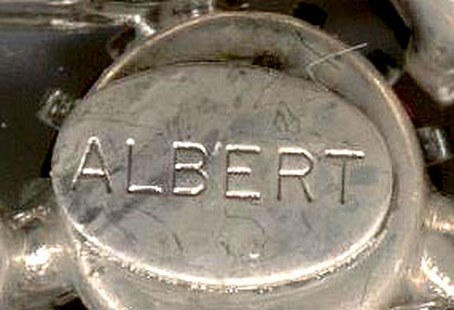 43
The mysterious Albert.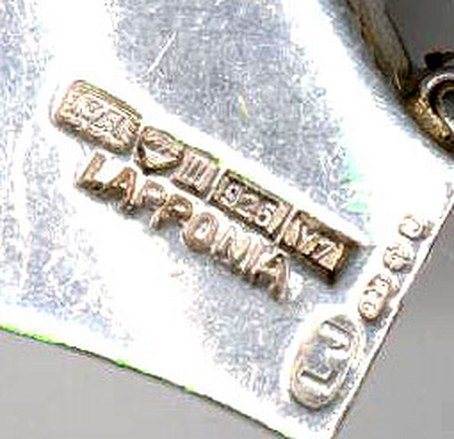 44
Bjorn Weckstrom, Lapponia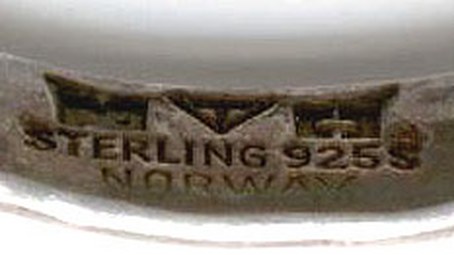 45
Tone Vigelund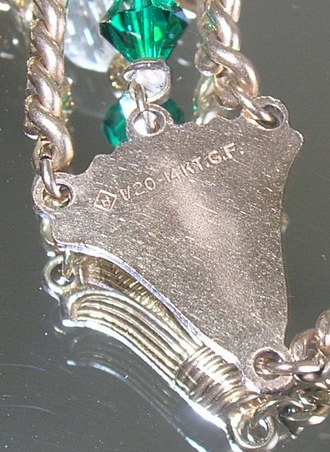 46
Anyone know this signature? H in a diamond.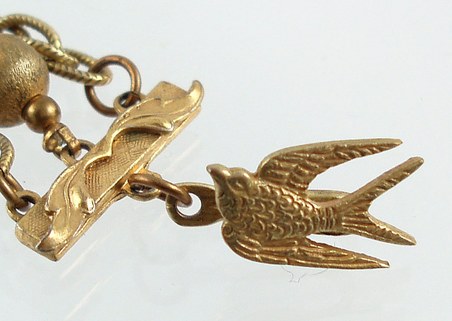 47
Josef Morton bird on necklace hook.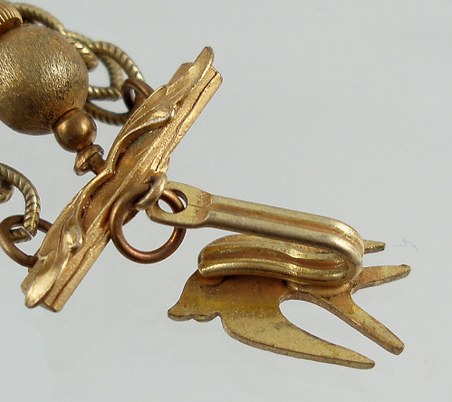 48
Josef Morton hook.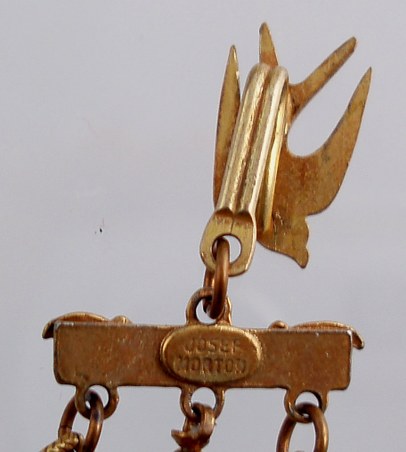 49
Josef Morton signature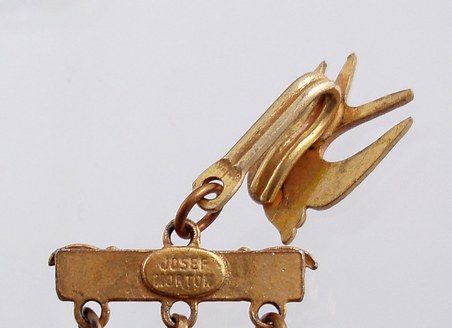 50
Another Josef Morton signature