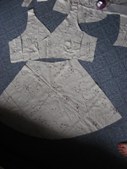 5


6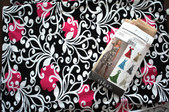 7
Vogue V8470 and Rayon/Cotton Jersey Knit from Mood Fabrics.
The pattern wasn't meant for knit fabrics but it just drapes so nicely with the full circle skirt base.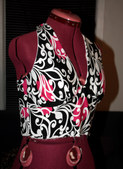 8
Top of the dress - View E
Instead of using iron on interfacing (I didn't have any), I used a silk that was basted to the front fabric for rigidity in the front waist panel. The whole top is lined in plain white jersey I had on hand. I would have self lined, but I ran out of fabric.